INFRARED SECURITY PRINT
Dr.sc. Ivana Žiljak, Dr.sc. Klaudio Pap,  Dr.sc. Jana Ž. Vujić
Faculty of Graphic Arts, University of Zagreb, CROATIA
Introduction
Conventional graphic theory of color printing, practice and color managementhas in focus a high quality reproduction visible in the spectrum to our eyes - daylight.
Separation: RGB – CMYK with GCR, UCR, UCA control developed only for daylight 400 – 700 nm

New separation method
Observing images with instruments covers areas with shorter and longer wavelengths in respect to the visible part of spectrum.
We are determining the method of combining printing inks with managing the infrared response in the range of 700 to 1000 nm wavelenghts.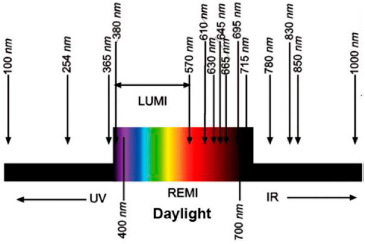 RGB – CMYK           = CMYKIR
Our CMYKIR separation method means addition of a new variable in combining process printing inks that will carry information on provoking reaction to Infrared radiation.
Daylight                                         Infrared
Software for Infrared
We developed software solution for applying  all printing techniques with control in the infrared output           
The CMYKIR ideais based on facts:
eigenvalues of CMYK printing inks

The same tone color can be achieved at the infinite variety of ways

CMY and K respond differently in Infrared light

It is possible to replace CMY printing inks with carbon K printing ink for the same hue / tone of color

This freedom allows programming targeted CMYKIR separations
Double separation  CMY / CMYKIR
Two opposite black colors:
Black which is generated by mixing CMY components which is not visible in IR wavelengths.

Black color "K" called «carbon black» which is visible under Infrared radiation.
   
Two opposite black colors visible in daylight...but
Daylight                                                  Infrared
BLACK: CMY = not visible in Infrared light
BLACK: K = visible in Infrared light
Other colors CMY
Depending on the nature of pigment:

Cyan is visible up to 750 nm.     
Magenta is invisible above 600 nm.
Yellow is invisible above 650 nm.
Daylight - Input two picture: 1. Split & 2. Dubrovnik
In daylight 380-600 nmwe see only town Split
Double separation CMYKIR
Infrared - 800-1000 nm
The picture of Dubrovnik is incorporated in picture of town Split.
In 1000 nm only Dubrovnik is seen.
Daylight                                                         Infrared
Daylight                                                         Infrared
Daylight
Infrared
stochastic algorithm: hidden portrait is visible in the IR light
Books 2007 – 2009.
"INFRAREDESIGN" & "Infrared security graphics"
Patent number
P20080466A
INFRARED PRINTING WITH PROCESS COLORS

The new Book "Infrared security graphics"
100 examples, printed with Infrared effect

The book can not be copied with the same appearance of the planned IR Graphics

IR solutions for vector, pixel graphic, stochastic algorithms, colored barcodes, Infrared on textile

Examples are presented with IR camera
Daylight                                                Infrared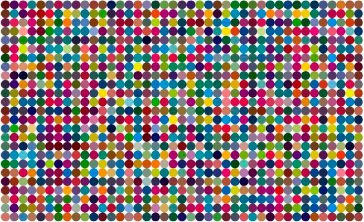 Daylight
Infrared
Daylight
Infrared
Daylight                                                Infrared
Daylight                                             Infrared
solution with two individual screen element            In IR we can see only one screen element
Applying on post stamps
Colored barcode !
Conclusion
CMYKIR separation is done with conventional process colours

for its application, the new knowledge about the graphic profession is necessary

basic motivations for applying INFRAREDESIGN are design, individualization and security

The planning of visibility and invisibility of IR area enables the protection of all graphic color products and the protection of printing-houses
Usage possibilites brand protection
All graphic products:
Securityes - douments, banknotes
Diplomas, certificates, contracts,...
Newspapers, magazines, books,...
Packaging: infrared graphics + infrared barcode
Product declarations and finacial stamps
Protection and assessment of original art / oil, acril
Textil and leather products
Daylight                                                Infrared
Daylight                                                Infrared